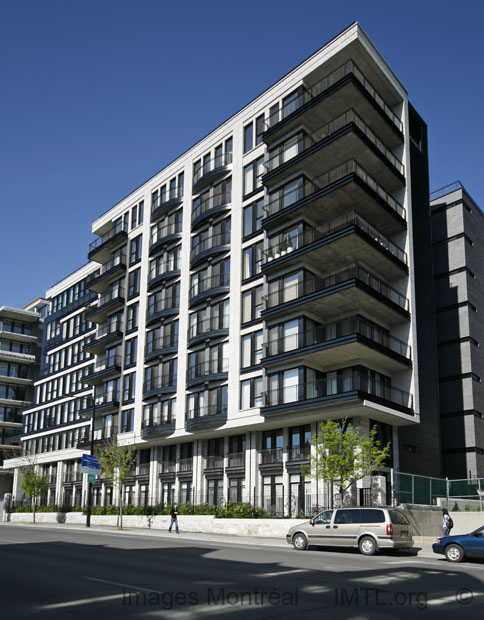 photo: imtl.org
You've heard about the 333 Sherbrooke East before, the celebrity condo project was aiming to deliver the second phase last fall, and we have news of their grand opening.
According to the article from Canadian news wire, the luxury project completed the 62 condos of their second phase. A value of 35 million, the new structure features a suspended pool on the 10th floor, scheduled to open this summer. One of the units in the ground floor was converted into a wine cellar – for the resident's exclusive use!.
With the condo project being completed, co-owners are to take occupancy starting from the first week of February. There are still 32 townhouses from phase 3 that remains to be finished and delivered- for the spring time. We'll be reporting on that.
And before I forget …phases 1 and 2 are sold by 60%, so there's still some lovely condos available in both buildings.
Additional info, opinions and other rants are encouraged on the comments!
More updates coming your way. Subscribe to the Montreal Real Estate Blog